The Mormons & The Armenian Mafia: SLC's Kingston Clan Joined Forces With L.A. Crime Lord "The Lion," Stole Over A Billion In U.S. Funds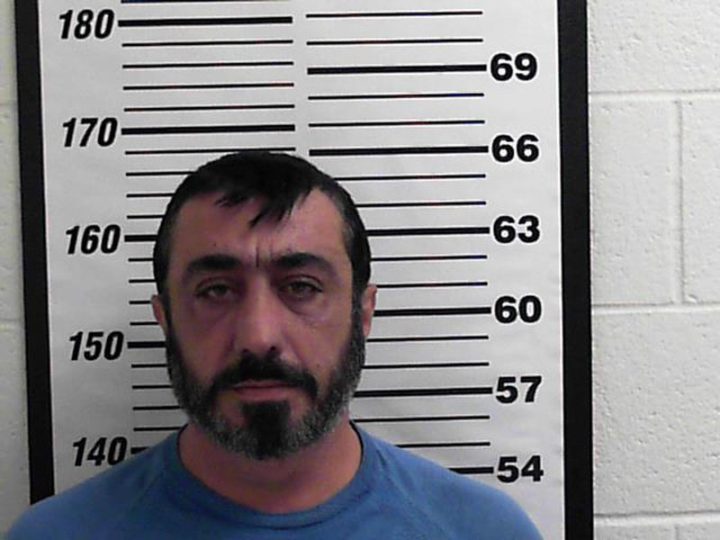 November 12, 2022 — After decades of dodging the feds, Los Angeles Armenian mob boss Levon (The Lion) Dermen was finally tripped up by a billion-dollar biofuel gas scam targeting U.S. tax cuts and reimbursements he was running in conjunction with an offshoot of the Mormon Church known as "The Order," an alleged polygamy cult dating backs to the days of FDR.
The Order, founded and led by members of the Kingston family, is a genuine force of nature in the Salt Lake City area, controlling political and commercial business territories in the region and boasting large numbers of its sect in law enforcement and judicial jobs. Holding the clout of an old-school Italian mob don and having the wealth and legitimate business portfolio of a Fortune 500 mogul, Lev Dermen, 56, was convicted three years ago in the biofuel con and is serving a two-decade prison term in a Utah federal correctional facility.
Dermen's downfall can be traced to affairs of the heart within his dealings with The Order and a betrayal by his trusted right-hand man and No. 1 adviser back in L.A. A review of court and police records tied to the man they call The Lion and the bust that put him away, augmented by the outstanding reporting of L.A. Magazine paint a vivid picture of the events
The Armenian mafia in North America is based out of Southern California. The organization sprung up in the 1970s and 80s and has grown steadily in terms of reach and scope in the years since.
Dermen immigrated with his parents to L.A. as a 14-year old boy in 1980. His family's real last name is Termendzyhan. He built his fortune in the 1990s, stacking hundreds of millions of dollars, both legally and illegally — ownership in a fleet of gas stations in Beverly Hills, Hollywood and Glendale, a series of truck stops up and down the Pacific Coast Highway and a profitable and well-connected fuel-trucking company with contracts dotting major cartage-hauling hubs across the country.
Nearly a billionaire by the dawning of the New Millenium, Dermen cemented his stature in the Armenian underworld by forging valuable relationships in other ethnic organized crime groups, like allegedly operating drug and gambling rackets with Russian, Italian, Asian and Mexican crews. LAPD intelligence reports cite informant naming Dermen boss of the Armenian mob by 2010. Informants also told authorities The Lion was "juiced in" with law enforcement at all levels, local, state and federal.
Shielded by an array of legitimate businesses and a loyal inner-circle, Dermen proved elusive for authorities to bring down. In 1993, he beat a federal gasoline-bootlegging indictment and in 2003, he had an assault with a deadly weapon arrest stemming from an altercation with a police officer tossed off the books in state court.
Dermen's expensive tastes and an affinity for the finer things in life brought added attention and scrutiny from the feds. He lived in a $20,000,000 Bel Air estate and drove a custom-outfitted Lamborghinis and Bugatis. When he turned 50 in 2016, he threw himself a lavish birthday bash which featured real Lions roaming the banquet facility (be it on leashes with trainers), in honor of his nickname and love for wild animals in an admitted attempt to emulate Al Pacino's drug kingpin Tony Montana character in the film Scarface.
The FBI and IRS were conducting surveillance on the festivities, hosted by the Hilton Hotel at Universal Studios and attended by a long list of celebrities, entertainers, rappers, police officials and politicians. Seated at one prominently-placed table was a contingent of Mormons led by "whiz kid," Jacob Kingston. Next to the Kingston clan, there was a table occupied by Edgar Sargsyan, The Lion's "lawyer" and mouthpiece on the street, in court and in the board room — the only issue being Sargsyan didn't have a law license and had a manufactured bar exam result and practitioner's number.
Sargsyan and Kingston would soon turn on The Lion and join Team USA. Both were stealing from Dermen and entered the Witness Protection Program, but for different reasons. Sargsyan feared for his safety. Kingston seethed with resentment and anger for The Lion romancing one
of his favorite wives.
The Kingstons head a Church of Latter-Day Saints offshoot called The Order founded by Jacob Kingston's great grandfather, Eldon Kingston, at the height of the Great Depression in the 1930s. Jacob's uncle Paul Kingston is currently the leader of The Order. Daniel Kingston, Paul's brother and 'Jacob's father, is The Order's "Sergeant-at-Arms."
Barely out of his teens, Jacob Kingston constructed a government-subsidy scam based on shipping near-empty biofuel drums around the United States and collecting millions a month in fraudulent federally-supplemented cash benefits, reimbursements and tax credits. Kingston was introduced to Dermen in Las Vegas in early 2012. The pair hit it off immediately and within days, began doing business together.
According to FBI and IRS records, Dermen rolled out the red carpet for Kingston and The Order's "elders" at an initial business meeting meet held in March 2012 at The Lion's palatial office complex in Beverly Hills. Less than a month later, Dermen flew to Salt Lake City and visited The Order's compound in the wake of impromptu trips to Seattle, Aspen and Las Vegas with Jacob to discuss the details of the scam.
At this time, Dermen maintained at least three moles in law enforcement, one in the FBI, one in the Department of Homeland Security and one in the Glendale Police Department narcotics unit. The moles ran interference for him and his organization, providing him intelligence on investigations and doing background checks on his business partners and lieutenants.
The usually-reserved Jacob Kingston began mirroring Dermen's ostentatious lifestyle and demeanor, according to court documents. This behavior upset the elders of his sect who suspected he was keeping portions of the proceeds of the scam hidden from them and the Armenians. Jacob's own father threatened to dime him out to Dermen in the months after Dermen's glitzy birthday party, for his skimming, per sources and police records. Derman was in the midst of a love affair with Jacob's youngest wife, 21-year old Hannah Kingston and wined and dined her under Jacob's nose, increasing stakes in an already powder keg of a situation.
The feds opened their investigation into Dermen, the Mormons and their biofuel racket in August 2015, based on a tip to the FBI from an anonymous women living inside The Order compound in Salt Lake City. Jacob Kingston's biofuel company is raided in 2016, just days following Dermen's Hilton Hotel shindig.
Tipped off to a looming probe into Dermen and his Armenian mob family and its dealing in the petroleum industry, Edgar Sargsyan, a man known for bragging to people of being Lev Dermen's successor as boss of the Armenian mafia, saw opportunity. Sargsyan fleeced The Lion for 23 million bucks and stole one of Dermen's luxury private jets between 2016 and 2018.
Upon Dermen discovering Sargsyan's theft, Sargsyan ran into the arms of the federal government, seeking protection. Dermen had put a murder contract on his head, per sources and police records, and he went into hiding.
During a hectic summer of 2018, with Dermen reeling from defections on both sides of his gas scam, and sharks smelling blood in the water and starting to circle from all sides, The Lion lashed out. He learned that Sargsyan and his attorneys were meeting in the backroom of a restaurant over lunch near the federal courthouse in downtown L.A. and crashed the meal, screaming, cursing and threatening Sarsgyan in
Armenian in front of a room full of people. Shortly thereafter, Dermen's son and his bodyguard survived a drive-by shooting.
That August, the indictment hit, charging Dermen and the Kingstons with defrauding Uncle Sam of more than billion dollars. Jacob Kingston was caught at the airport in Salt Lake City trying to flee to Turkey and flipped on Dermen when given the chance, as revenge for his cheating with Kingston's wife. Kingston and his seven wives have 20 children.
Kingston and Sargsyan were the star witnesses at Dermen's 2019 trial, where Dermen was found guilty. Sargsyan testified at the recent trial of dirty FBI agent Babak Broumand that he believes Dermen is actively trying to locare and kill him inside the Witness Protection Program.