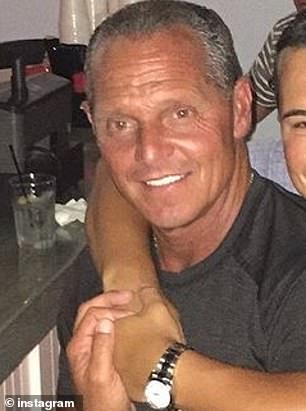 December 30, 2020 – Always suave Philadelphia mafia underboss Steven (Handsome Stevie) Mazzone is coming home for New Year's Eve. Handsome Stevie was granted bail in his federal racketeering case Tuesday after more than a month being held on the charges. He'll be turning in his jailhouse scrubs for the finely-tailored duds him and his crew are known for.
Mazzone, 57, has pleaded not guilty in the case. The feds indicted Mazzone and several other Philly mob figures and associates in November on numerous drug and racketeering counts. Mazzone's nephew-by-marriage, reputed rising star mafia capo Domenic (Baby Dom) Grande, was also nabbed in the case, which features hundreds of hours of recorded conversations. <
/p>
Fox Philly 29 and Mob Talk Sitdown's Dave Schratwieser broke the news of Mazzone's coming release from custody on his social media accounts. Mazzone was intercepted on a wire at a 2015 mob initiation ceremony and giving a speech to the new button men in a celebratory dinner that followed tasking them with paying tribute to the "family" and retaking territory in Atlantic City.
Philly and North Jersey's Bruno-Scarfo crime family maintained a stranglehold on rackets in AC in the 1970s and 1980s. Mazzone tapped Baby Dom Grande, 41, to head the expansion effort, per their indictment. Grande made bail two weeks ago and made it home for Christmas.
On Tuesday, Mazzone's lawyer, Joe Meringolo, worked some of his trademark courtroom magic and got Mazzone released to home confinement on a $2,000,000 surety bond that he must post $200,000 of in property. Mazzone did nearly a decade in the can for a 2001 federal racketeering conviction. Meringolo, referred to as "Johnny Motions" on the streets, is one of the more respected criminal defense attorneys in Pennsylvania.